our story
Pizza Supreme
Pizza Supreme has proudly served the communities of West Covina, Walnut, City of Industry, La Puente, and Rowland Heights.
Community is important to us, and is the basis of our entire mission.
We have seen our loyal patrons grow with us, and we love being a part of their families as much as they've been a part of ours. We're a lot of things:
old-school and kinda modern
traditional and no-frills
really social
family friendly and safe
perfect for corporate parties and events
a place for people to dine, have fun and catch up
In pizza we trust and in everything we do, we devote to our family.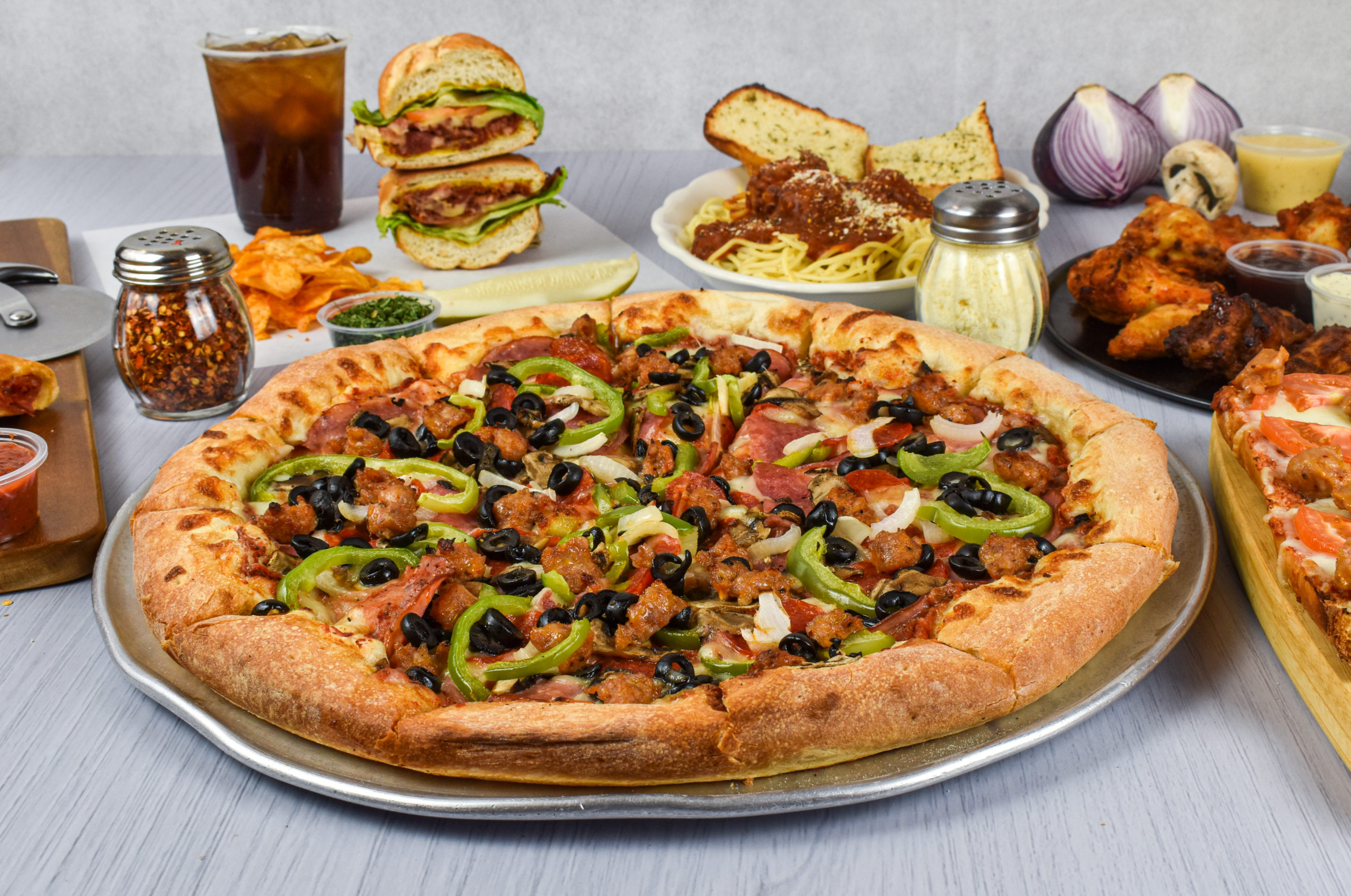 John – Executive Chef & Founder – After graduating from Nogales High School (Go Nobles!), the REAL Papa John, started Pizza Supreme in 1983. Over three decades later, he continues to proudly serve his community with the same passion and energy his most loyal customers know him for.
Marissa  – General Manager – Having spent her entire career in the restaurant industry, Marissa joined the Pizza Supreme Team in 2019. Combining her experience with her dedication, she leads the team to provide our customers with the ultimate local pizzeria experience.
For general enquiries:
marissa@eatpizzasupreme.com
Steve – Events and Catering Manager – Bringing his experience from the corporate world, Steve plans and organizes events and orders for corporate gatherings, sports teams, celebrations, and catering. Contact Steve if you're looking to book a venue (note: not currently available during the pandemic) for your celebration or place a large order for your meeting or party!
For catering and event enquiries:
hello@eatpizzasupreme.com
10.21.1983